The Great Reno Balloon Race is proud to feature the following events for your pleasure and enjoyment.
View the 42nd Anniversary (2023) of The Great Reno Balloon Race Program here!
2024 Photo Contest presented by Reno Tahoe and GRBR
Submit your favorite photo of GRBR 2024 for a chance to win a hot air balloon ride for 2 during the 2024 event! Submissions will be accepted from September 5-15, 2024. Submit via Instagram by using #RenoBalloon24 or by submitting online – link will open on September 5, 2024.
After the submission period ends, the top ones will be selected, and you can vote on your favorite photo finalists. Photos with the most votes will win a prize. The voting period will take place from September 23-October 6, 2024.
GRBR's Cloud 9 VIP Club
Experience The Great Reno Balloon Race like a VIP! Click here to learn more about this exciting feature.
NEW! – Take to the Skies with Balloon Nevada
We've partnered with Balloon Nevada to bring an exclusive balloon ride opportunity to our fans! Balloon Nevada will be taking up to 10 guests a day to view the event from up above. Availability is only for September 6-8, 2024 on a first come, first serve basis. The sooner you book, the more likely you are to get the date you want. Book here: https://www.balloonnevada.com/grbr
Super Glow Shows
Beginning at 5:00 a.m. each morning, a handful of glowing balloons will act as a beacon to those sleepy spectators making their way to the launch field. This new feature showcases 35+ balloons glowing and twinkling to music across the field.
Dawn Patrol
A trademark of The Great Reno Balloon Race worth the early rise, the show features a handful of balloons that are qualified to fly in the dark. This is a dangerous task as atmospheric conditions change drastically as the sun begins to rise. Balloonists glow, twinkle and fly along with choreographed music across a darkened sky, leaving the crowd awe-struck.
Mass Ascension Launch
Starting at 7:00 a.m., upwards of 100 balloons will launch from Rancho San Rafael Park. The splendor of these unique and beautiful balloons thrills the crowd as they enjoy the multitude of vibrant sights and sounds in the early morning light.
Balloon Boulevard
Crafts, souvenirs, food and warm drinks await spectators at the concession line. Official posters may also be purchased here along with official GRBR clothing and memorabilia. We encourage you to visit and support our vendors as they are part of the reason this event continues to be free.
Tethered Rides
After Mass Ascension, there will be tethered balloon ride opportunities. This activity starts at approximately 8 a.m.
Renown Children's Hospital will be providing free tethered rides for the general public on the Reach for the Stars balloon.
Visit ITCN Child Care Development Fund's table on Balloon Boulevard to receive a free ticket for a tethered ride in SnoBird!
Custom Ink will be providing free tethered rides for the general public with Karalyn Mumm and Citrus in the Sky.
Two GRBR Rising Star Pilots will also be volunteering their Saturday morning of the event to do free tethered balloon rides for the general public.
Thanks to the generous support of the Wilbur May Foundation, The Children's Cabinet is able to provide tethered rides to disadvantaged children. These rides are not available to the general public.
GRBR Tissue Paper Balloon Launch
The Great Reno Balloon Race's Tissue Paper Balloon Launch is held on Friday of the event at 9:30 a.m. on the launch field. Upwards of 2,000 young students from regional school districts will make their way down to the field to launch colorful hand-made hot-air balloons that they created in their classrooms as part of their curriculum. The students will discover the wonder and excitement of lighter-than-air flight as they launch their model hot-air balloons off of mini-burners with the help of dedicated volunteers from the community.
If you are a Washoe County school teacher or are just interested in making a tissue paper hot-air balloon, click here for detailed instructions. Please email us if you have any additional questions.
Special thanks to the Washoe County School District for their continued support and dedication to The Great Reno Balloon Race and the GRBR Tissue Paper Balloon Launch. Thank you to the E.L. Cord Foundation for making this program possible.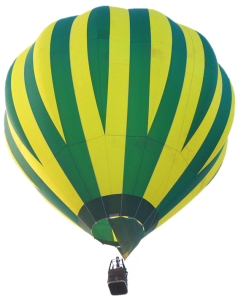 The mission of the Great Reno Balloon Race is to provide a premier, safe, family-oriented/tourist-attractive,
visually dramatic event that celebrates the joy of flight while remaining free to the public.