Tips for Enjoying the Event
Here are just a few useful tips and links to help you enjoy this colorful and spectacular celebration of flight.
The view of the many colorful balloons at the launch is better than you can imagine. It is worth the trip to Rancho San Rafael Regional Park. Since you'd be up early anyway, come see Dawn Patrol. It will lift your spirits even if you're not a morning person! For event hours and location, see our Schedule of Events.
Please leave your pets at home! We love animals and hate to see them spooked by all the people and unpredictable sounds that the balloons make.
Help the pilots out by not stepping on the balloon material and please move if instructed to do so by a pilot, crew member or launch director.
Be aware of your location so you're not interfering with crew duties.
Smoking is prohibited at the park during the event. Do not smoke around the balloons! Besides the obvious flammable properties of propane, cigarette cherries damage balloons. These factors not only create a real danger to the pilots once they are in the air, but it also endangers you and others who are nearby.
Remember that balloons cannot be steered once they are airborne. Stay aware of all the balloons around you and their direction once airborne.
Use RTC RIDE's Park & Ride Program with pickup points at RSCVA Convention Center-Parking Lot B, Reed High School and Downtown Reno's Citi Center. For more information call (775) 348-RIDE or go to their website www.rtcwashoe.com. For additional information on parking at the event, click here.
Layer your clothing. Dawn in September can be biting cold, but as the sun rises you will want to shed a layer or two. Also, bring a blanket or sleeping bag to sit on the grass with or cuddle in.
Arrive early as there is limited parking at the event site. Park for free at the University's north lots but remember that cars must be removed by 10 a.m. Parking also will be available at the corner of N. Sierra St. and McCarran Blvd. for a donation to the event. For more information on parking at the event, click here.
Bring lawn chairs, sleeping bags or blankets if you want to sit rather than walk around. Please use the designated blanket area or sit along the very edge of the launch field. If you bring chairs sit, so you don't block the view of those with blankets. Remember to stay clear of the balloon launch sites, and please relocate if asked to do so by an event official, pilot or launch crew.
Remember to bring your camera! The awe-inspiring sights will bring out the photographer in you. We encourage you to enter your photos in the 2021 Photo Contest.
Make sure to walk around and enjoy the park! In addition to a beautiful arboretum and museum, there are huge lawn areas to the west of the concessions that are perfect for laying down a blanket. So just sit back, relax and enjoy the peaceful show!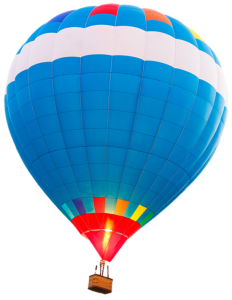 The mission of the Great Reno Balloon Race is to provide a premier, safe, family-oriented/tourist-attractive, visually dramatic event that celebrates the joy of flight while remaining free to the public.