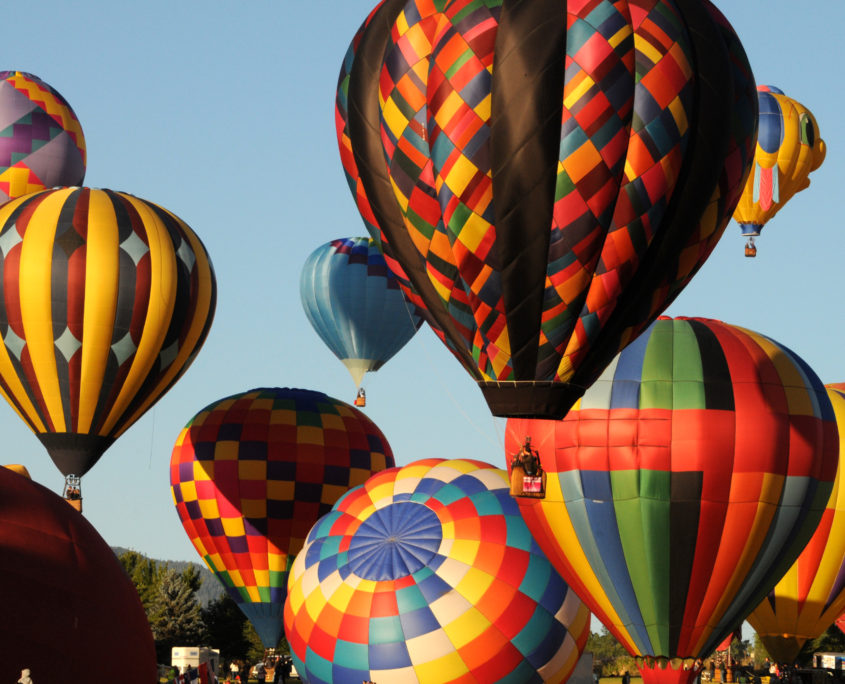 "Fore the Kids" Charity Golf Tournament
benefiting WCSD's Tissue Paper Balloon Launch.
This event will help raise funds to support Washoe County School District's Tissue Paper Hot Air Balloon Launch. See below for more information on the Tissue Paper Launch!
The 2018 tournament will take place in August 2018 at Plumas Pines Golf Resort. The set-up will be a four-person scramble format. Registration begins at 9 a.m.; shotgun start at 11 a.m. The cost to participate is $700 per foursome. If you would like more information regarding the tournament, please contact Pete Copeland at (775) 742-9385. For a map of the area, please click here.
The Children's Cabinet
This year marks the 23rd anniversary of the partnership between the Children's Cabinet and the Wilbur May Foundation. The Wilbur May Foundation has been bringing special shaped balloons to the event each year to give tethered rides for kids at the Children's Cabinet. Thank you for bringing smiles to our event for over two decades!
The Great Reno Balloon Race is involved in several fundraising activities to help support the Children's Cabinet. Poster sales and pre-event activities are just some of the ways we have showcased this amazing organization. Look for a special shape balloon, sponsored by Macy's giving tethered rides on the field each day with donations going back to the Children's Cabinet!
Girl Scouts of the Sierra Nevada
2013 marked the first year of the partnership between The Great Reno Balloon Race and the Girl Scouts of the Sierra Nevada
Look for them on the Sunday of the event participating in scavenger hunts, recruitment and trading SWAPS with our pilots!
Click the banner to sign-up today!
Washoe County School District
Each year we partner with Washoe County School District to put on the Pennington Foundation Tissue Paper Launch. This event brings in up to 2,000 students each year to get a hands-on perspective of how a hot-air balloon works.
Look for the students and their balloon creations on the field starting at 9:30 a.m. on Friday, September 7!
To learn more about the E.L. Cord Tissue Paper Launch, visit our Event Highlights page.