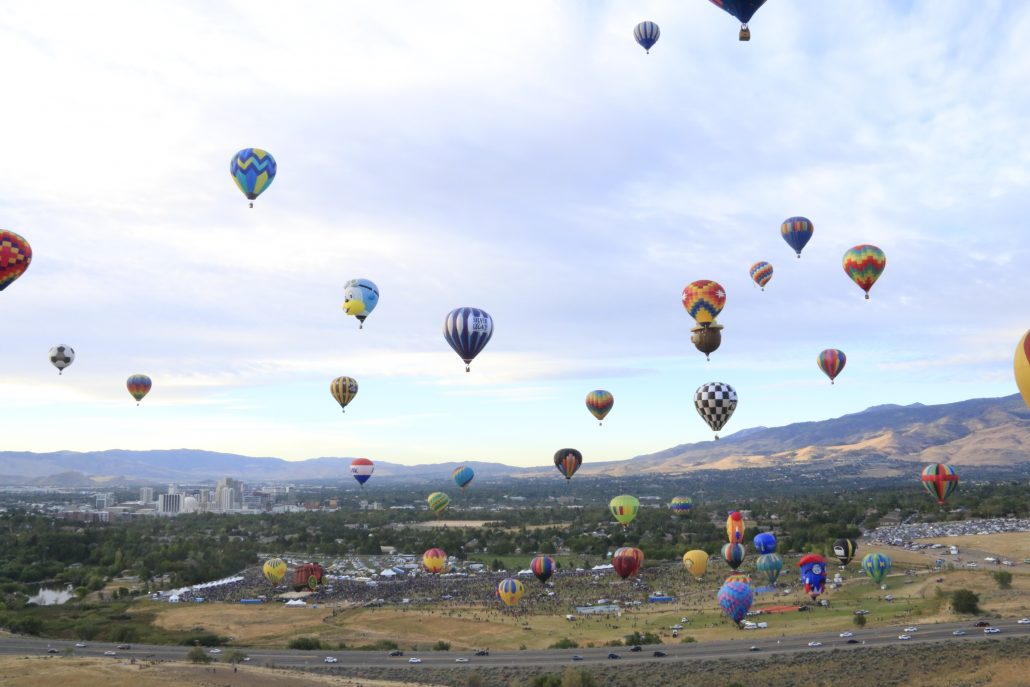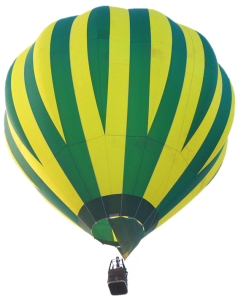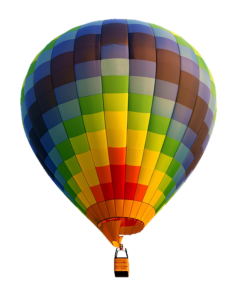 Videos:
Video by Michael Ung, Official Videographer – 2019
Video by VisitRenoTahoe.com – 2018
Video by Chris Casacelli – 2018
Video by Washoe County – 2017
Video by Mason Smith- 2012

Stories and Testimonials:
Weather.com named GRBR the #1 place to see in September out of everywhere in the world. Next to the Mid-Autumn Festival in China and the islands of the Maldives, GRBR is their top pick!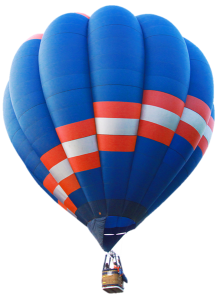 "Many years ago my family and I attended arrived very early to  view the Dawn Patrol.  We brought our chairs, blankets and cups of  coffee.  When we arrived it was pitch black and never having attended a hot air balloon event before had no idea of where to go or what to expect.  So we picked a nice spot in a wide open area that we thought would give us an up close view of everything.  After a while vehicles started coming into our area and unloading stuff.  But, it was still dark and we couldn't really see what they were doing.  Well, after a while they began to ignite the burners to inflate the balloons and to our surprise the spot we had selected was right in the middle of the launch area. We were completely surrounded by the huge balloons!!!  It was a beautiful sight, but very scary since we had never seen a hot air balloon before and didn't realize how big they were and to be surrounded by them was amazing.  Well, we packed up our things and moved to an area where we were out of the way and able to watch all of the activity.  In our future visits we made sure that we set up in an area outside of the launch area!!!  The Reno Hot Air Balloon Race is one of the most fantastic events and needs to be seen in person to really appreciate the beauty of the balloons."
-Norval Chan, September 2012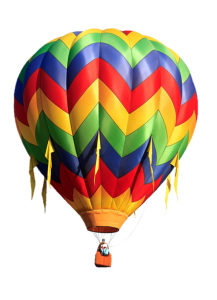 "I attended the GRBR for its first ten years here. I woke up each day at 3 a.m. and was at the park by 4, when the gates opened and you could park in the park itself. I got breakfast, and a glass of champagne, and sat on the tailgate of my truck waiting for all of the excitement to begin. Over time I would bring my own bottle of Champagne & breakfast. Dawn Patrol lifted off in all its colorful glory to the sounds of the live Reno Chamber Orchestra at 4:30-5am. Admiring the colorful Dawn Patrol with the ever growing sun rising to the east, simply magnificent. While waiting for the mass Ascension, I listened to the music and visited the ever popular vendors who showed and spoke of the joys of Hot Air Balloon Flight. Baskets, burners, balloon materials were on display, flight school representatives were here too, and even a Hot Air Balloon broker would help to get you into your own balloon. It was always a joy to see and hear."
-Chuck, March 2012
"The early morning hour acts much like a good cup of coffee without the side effects. The air briskly releases hints of fall. Looking around you see acres of billowing fabric, gently introducing panels of vibrant color into the landscape…"Read More!
-Excerpt from an article written by Rebecca Wikler for Ballooning Magazine in October 2011.
"My first year at the Balloon Races and I am at a loss for words to describe my experience out there. It's like a big birthday party with all of the balloons everywhere!! What a spectacular show. Special thanks to all of the volunteers who help make this event successful and safe for the community to enjoy. THANK YOU!"
-Daly, September 2012